Last week, I was on my way out to grab dinner when i noticed the moon! It was so beautiful! I had to seize the moment.
I photographed the moon using two different cameras -- Canon SX110 IS (which is light and takes wonderful photos-- I bring it with me everywhere) and Canon EOS 500D with Canon EF 17-200mm IS lens (which takes even better photos!).
Shot with a Canon SX110 IS: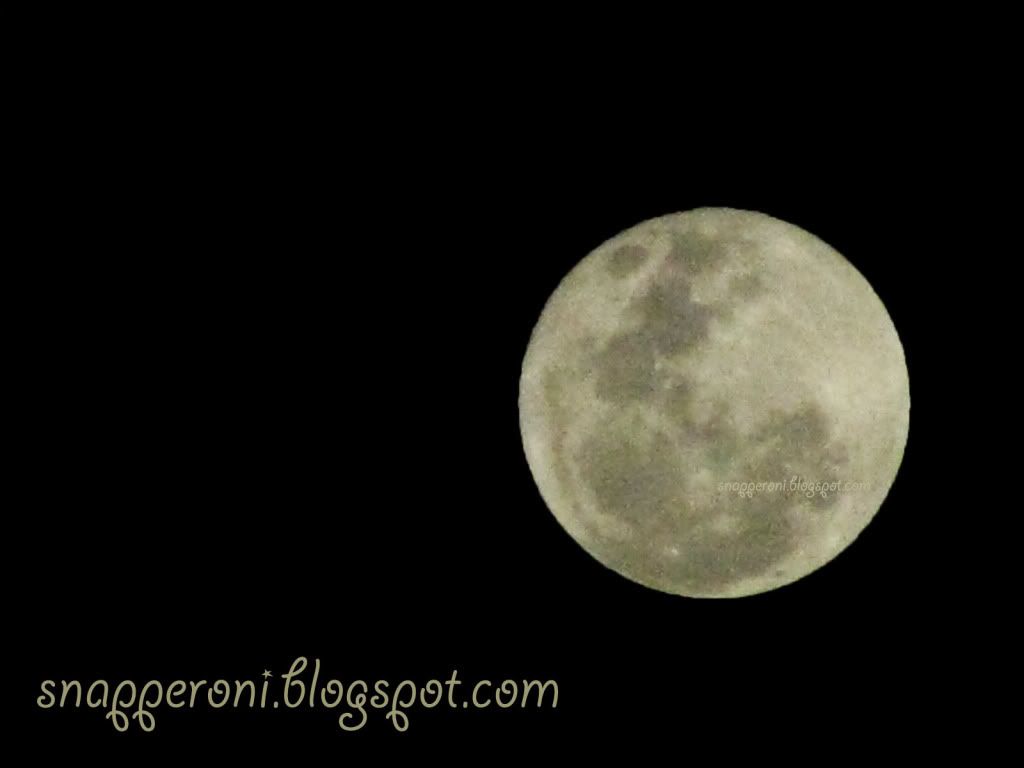 And another with a Canon EOS 500D: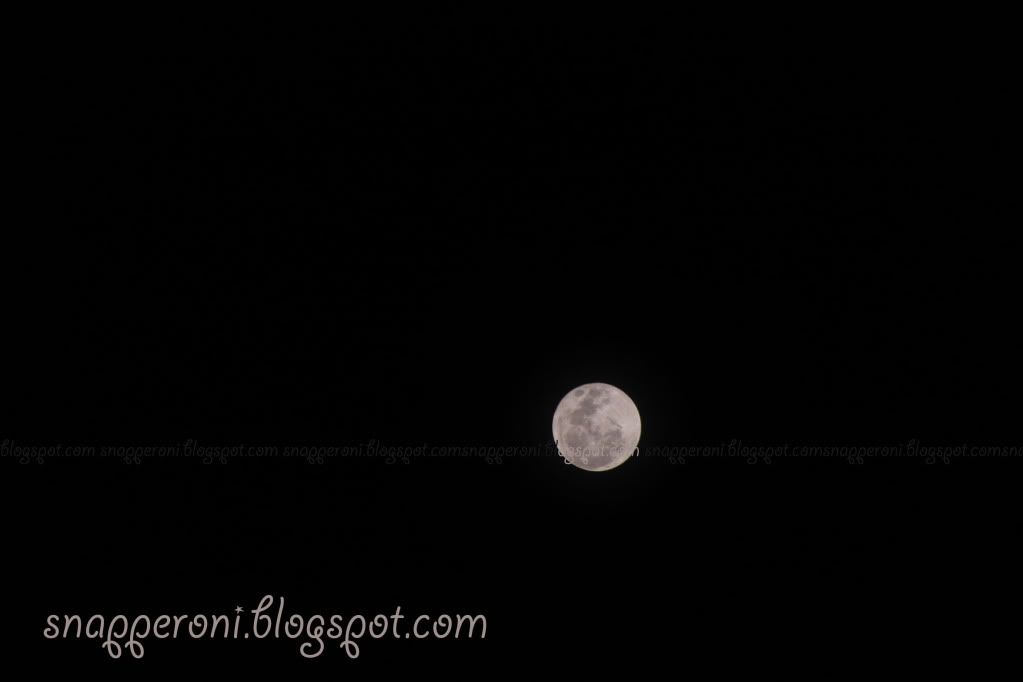 So why is it called the Wolf Moon?
The full moon of each month are given names which date back to native americans. With these, they were able to keep track of the seasons by the distinctive names of each recurring full moon. The European settlers followed the same custom as well but by another set of names.
The wolf moon (a.k.a. Old Moon / Moon after Yule) is a full moon that falls.occurs in January. It got its name from hungry wold packs that howl outside native-american villages.
I hope you enjoy this photo as much as I did taking it!
[* To see more skies from around the world,
Skywatch Friday
]