A beautiful clear morning in Toyohashi,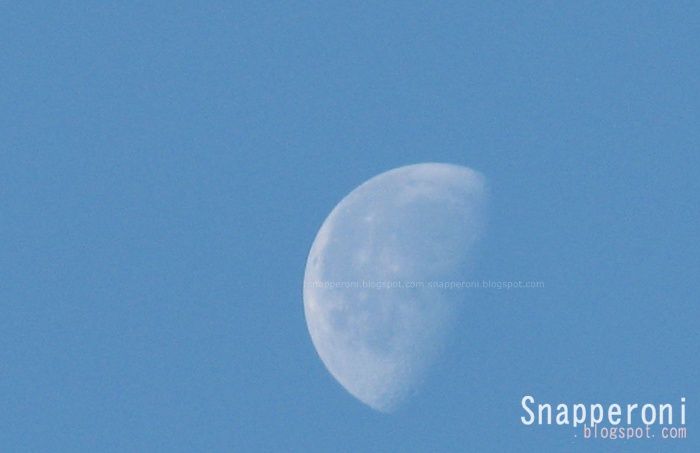 The moon looks different during the day but still so marvelous.
.
Toyohashi is located in southeastern Aichi Prefecture. Bordered by Shizuoka Prefecture to the east, and by Mikawa Bay and the headlands of the Atsumi Peninsula to the west. To the south is the Enshu Bay of the Pacific Ocean. It is known for its port, the largest for the import/export of automobiles in Japan. source

Taken during our drive to Kyoto from Toyohashi.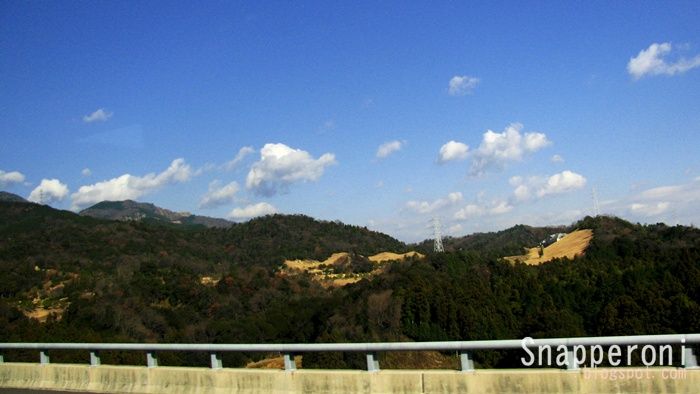 This route heading west passes through Nagoya and I wish we could've stopped for a bit. But maybe on another trip.
= By train

Toyohashi is a stop on the JR Tokaido Line and the Tokaido Shinkansen, and is also the terminal of the Meitetsu Main Line from Nagoya and Gifu.

Hikari trains on the Shinkansen run from Tokyo every 2 hours (with two late-night trains running 30 minutes apart), reaching Toyohashi in about 90 minutes. The all-stopping Kodama trains, which depart twice every hour, take 45 minutes longer. The price is the same for both trains (¥8700).

Bullet trains from Kyoto (¥7530) and Osaka (¥8380) reach Toyohashi in about 75 and 90 minutes, respectively (1 or 2 departures per hour).

From Nagoya you can reach Toyohashi in 25 minutes by bullet train (¥2230 unreserved seat, 2 to 3 departures per hour) or in 50-60 minutes on the Meitetsu Line (¥1080, 5 to 6 departures per hour).

Rapid trains on the regular JR Tokaido Line run from Nagoya in 50-55 minutes (¥1280). Local trains also run 2-3 times per hour from Hamamatsu (35 minutes, ¥650).

With the exception of the Meitetsu Line, all of the above trains can be used at no charge with the Japan Rail Pass.

= By bus

Toyohashi Railroad and KB Bus run a daily overnight bus from Shinjuku to Toyohashi (6 hours, ¥4500 each way, ¥8000 round-trip).

Highway buses during the daytime only stop at the Toyohashi Kita stop of the Tomei Expressway. There are six daily Tokkyu buses from Tokyo station to Hamamatsu station, from which you can take a local train to Toyohashi (about 5 hours, ¥4420 [¥3770 Bus Fare + ¥650 Train Fare])

...I am keeping this for future reference. ^_^ source


[*
Skywatch Friday
post.]