This winding staircase is located in Kennedy Town, Hong Kong.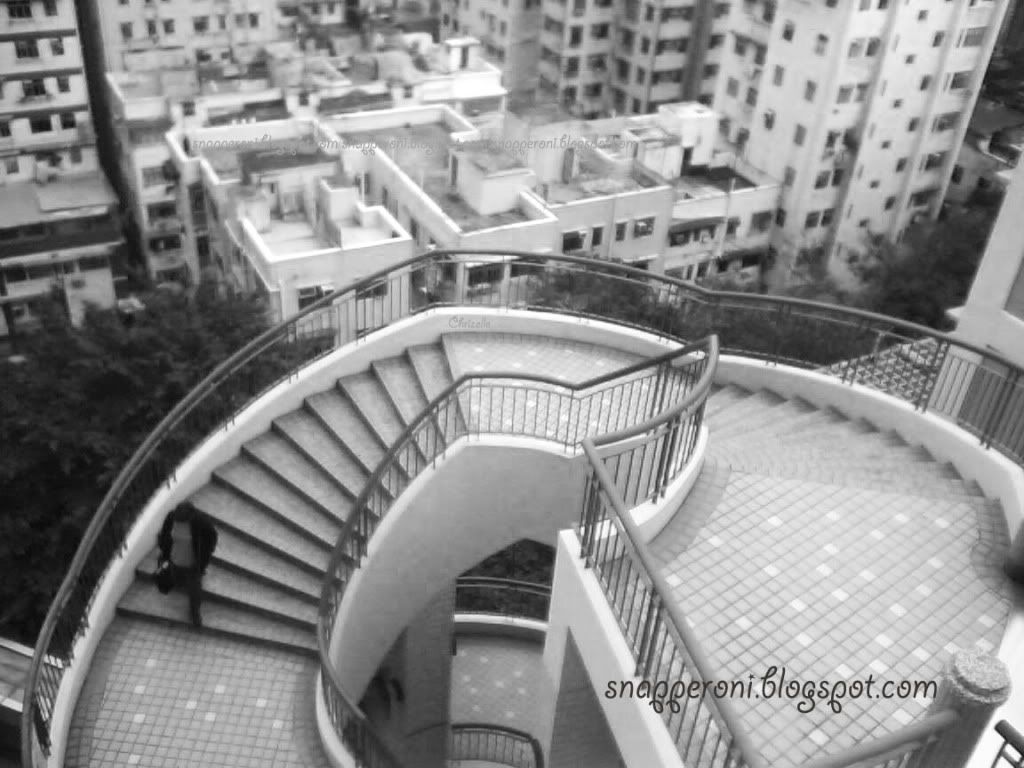 The place is old with very FEW tourists. At the time I took this photo, it wasn't reachable by train... that said, the only people walking the streets are mostly locals who live around the area.
I'd say it's quiet, laidback, and remote. But this may just be one of the best captures from my travels.
Added information from the web:
Kennedy Town (堅尼地城) is at the western end of Sai Wan on the Hong Kong Island in Hong Kong. It is part of the Victoria City and is named after Arthur Edward Kennedy, who was the 7th Governor of Hong Kong from 1872 to 1877.
In the division of District Council of Hong Kong, the area roughly corresponds to the constituency areas of Kennedy Town and Mount Davis and Kwun Lung in the Central and Western District. The neighborhood is primarily Chinese, but a growing number of expats are moving into a number of luxury buildings built along the waterfront.
Kennedy Town is the western part of early development of Victoria City, the capital of colonial Hong Kong. Due to its remoteness from the centre of the city and without mass transit, the town development is not as vigorous as other part of urban Hong Kong. It is expected to change when MTR extends to the area.